Call Journey Home Inspections for all of your North Texas Home Inspection needs 817-296-8443!
Do you have drafty windows?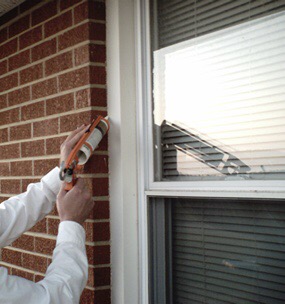 Drafty windows are a major culprit of high energy bills in the summer and winter months. Periodically check the condition of the caulk line that holds your windows in place. If the caulk appears to be dry, cracked, or otherwise weathered, remove the old caulk with a box cutter or other sharp knife and run a new bead of caulk along the seam.
For added utility bill savings, you can further insulate your window by applying an insulating window film over the glass. These methods cost much less than the price of replacing your windows and implementing green energy technologies in your home.