Call Journey Home Inspections for all of your North Texas Home Inspection needs 817-296-8443!
Does your garage door lock bar look like this?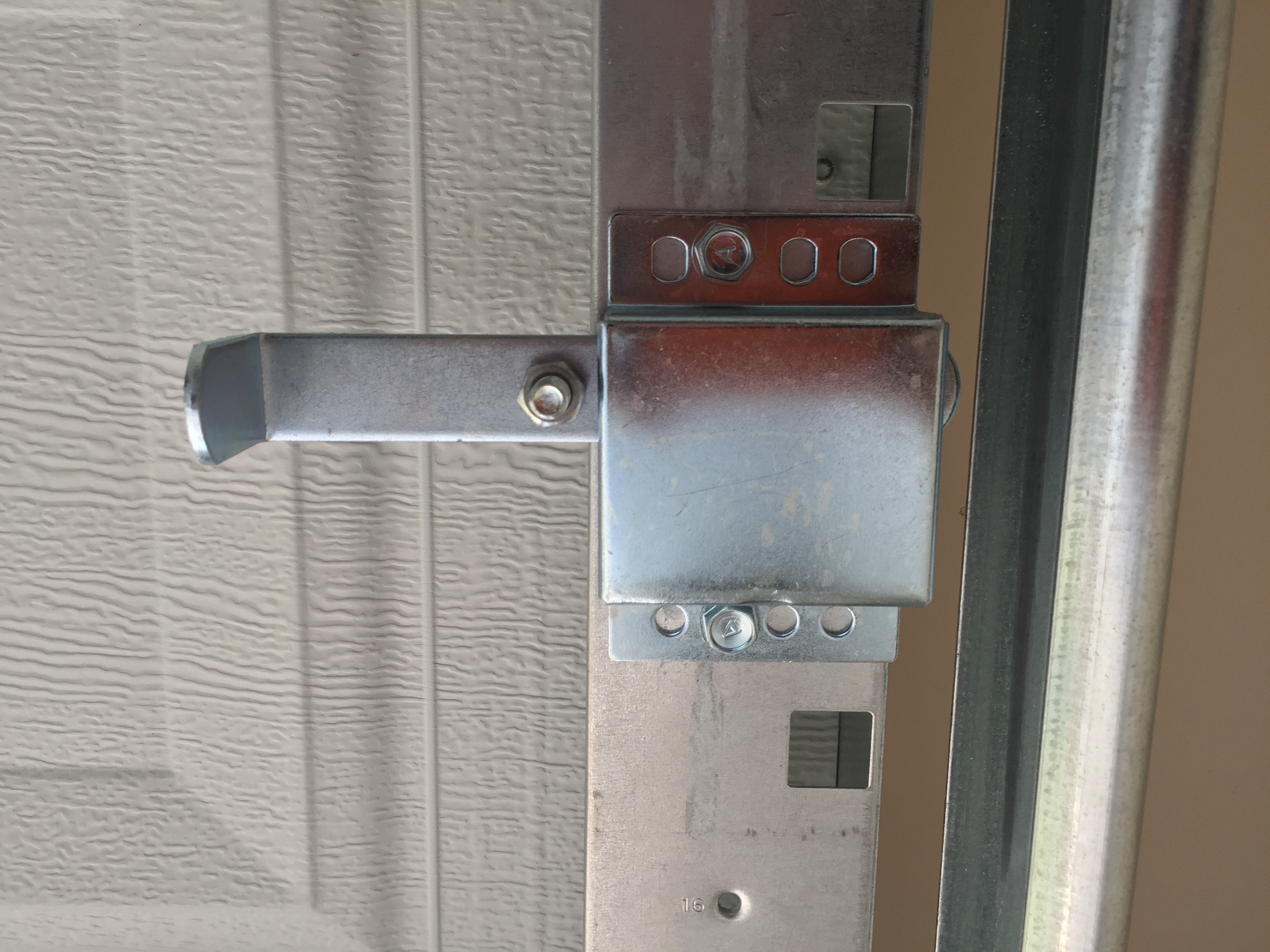 If so that's great! The nut and bolt on the handle on the left hand side disables the manual lock bar from accidentally locking if someone bumps into it! You can imagine if the lock bar locks and someone try's to open the garage door via the remote the opener will be destroyed and you'll have a costly repair on your hands!
It's an easy fix to disable the lock bar that can save you from a huge headache!